We offer discounts on expedited air freight shipping services for trade shows.  Give us a call today to learn more about how we can assist with your shipping needs and your budget, or simply request an Online Quote.
Trade Show Air Freight Services
Shipping to trade shows usually involves ground shipping services. It is the most common and economical method of shipping to trade shows. But there are times when you just might require trade show air freight services. It takes preparation and experience in getting it done timely, economically when possible and in compliance with all laws and regulations.
We can help. We offer a full line of trade show air freight services.
Certified By The Department of Homeland Security as an IAC, Fastline Logistics can perform air freight services for trade shows.
There are restrictions and requirements for transportation companies as well as for shipping customers when shipping via air freight. We will help you become certified as a shipper. You will never arrive at a show empty handed because of ground shipping time limitations.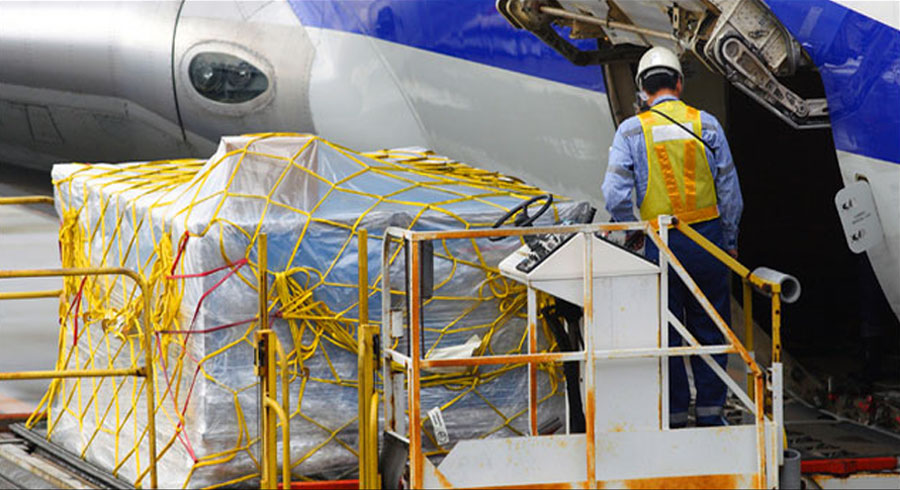 Trade Show Shipping by Air
It takes a little planning but we take care of that. We can perform trade show air freight services from your facilities to the show, from show-to-show or back to your facility from a show. First, we need to get you approved by The DHS/TSA. Give us a call to learn more about the certification process.
Standard or Expedited Air
Expedited air freight can be the most expensive, yet fastest method of transportation. In most cases, standard air freight services can save you money and meet your on-time performance expectations. We'll help you save money while meeting your expedited shipping expectations.
Homeland Security Approved
Times have changed. You just can't place a package on a commercial airliner without Department of Homeland Security approval. Fastline Logistics has that approval and we can work with your company to get you certified as well. Contact us today for more information.